Today I would like to share with you all the cozy things in my life from this past month. It was definitely a time for creating! I completed two family portraits and several other portfolio pieces along with daily sketches during the first half of the month. I baked homemade bread with plenty leftover to freeze. Those smells of freshly baked bread filling the house 😍 and coffee constantly brewing. Talk about comfort… Then sitting on a side table, a basket of soft yarn waiting to be crocheted into something warm. Putting together my sons Halloween costume and making props to photograph with him. Crunchy leaves falling outside and a new chill in the air. Pulling down all the sweaters from the upper closet shelves…all things that makes the soul sing. That equals up to a month full of coziness and all the wonders of a bountiful harvest! 🍂🌾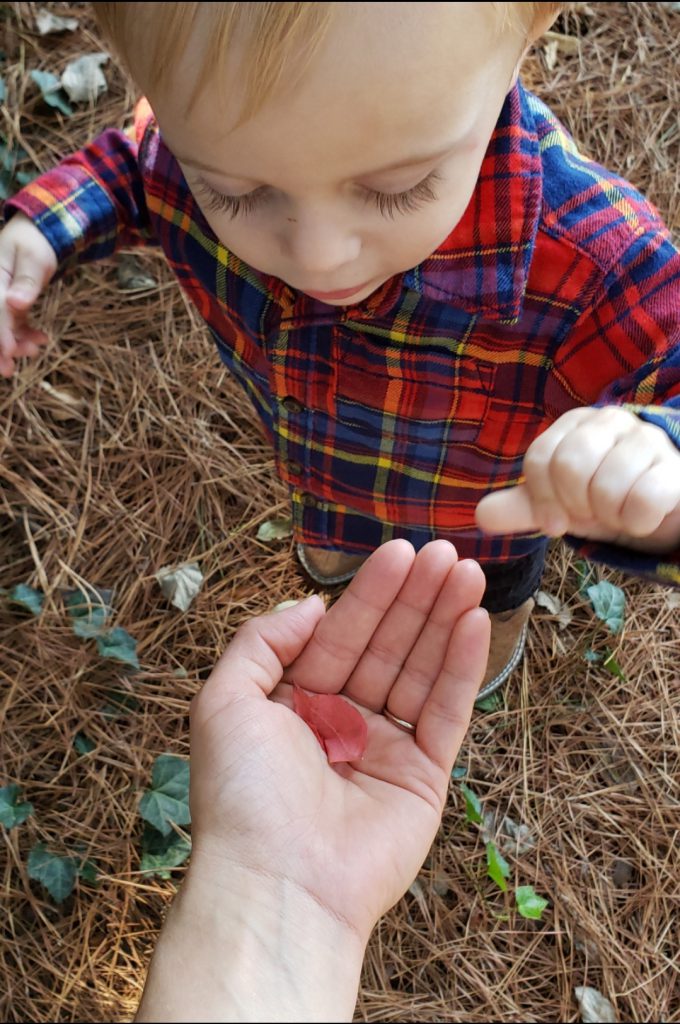 On those sunny days that my son and I play outside, we gather colorful leaves and pinecones and watch the squirrels hop from limb to limb. Pine needles fall like rain around us and as he swings and plays, I dream of future projects and future meals. Like many, most of our daily time is spent in the kitchen. I feel most of the comforts of home originate there and it is most definitely time well spent.
Because I am so inspired by the harvest season and all the goods that come from the kitchen, I created a super cute set of free printouts, including a Weekly Meal Plan and Grocery List. You may download the printables here. Please, feel free to send me photos of you using them! I would love to see and hear how they may inspire you during your cozy days.
And below is a sample meal plan, in case you are in need of some dinner ideas! Fall holds so many goodies; be adventurous and try some new dishes!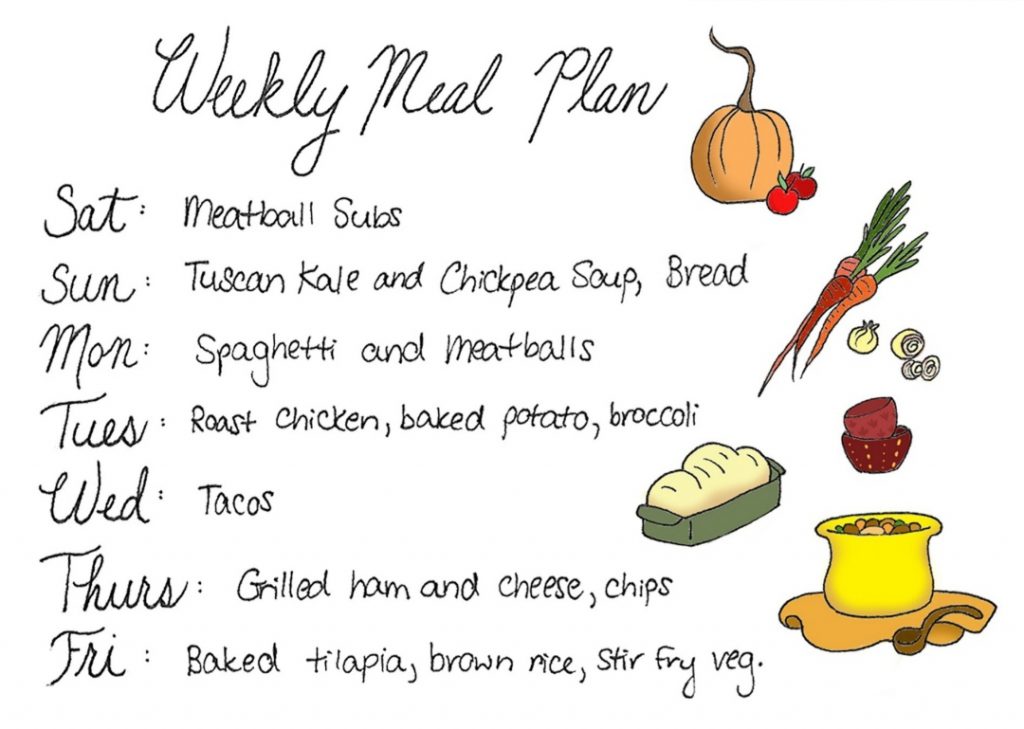 Also, I would love to share a delicious recipe for Tuscan Kale and Chickpea Soup. As you can see, this was part of my meal plan and goes so well with some homemade bread or sandwiches. You can find the recipe by clicking here.
🍂 Enjoy, friends! Until next time. 🍂